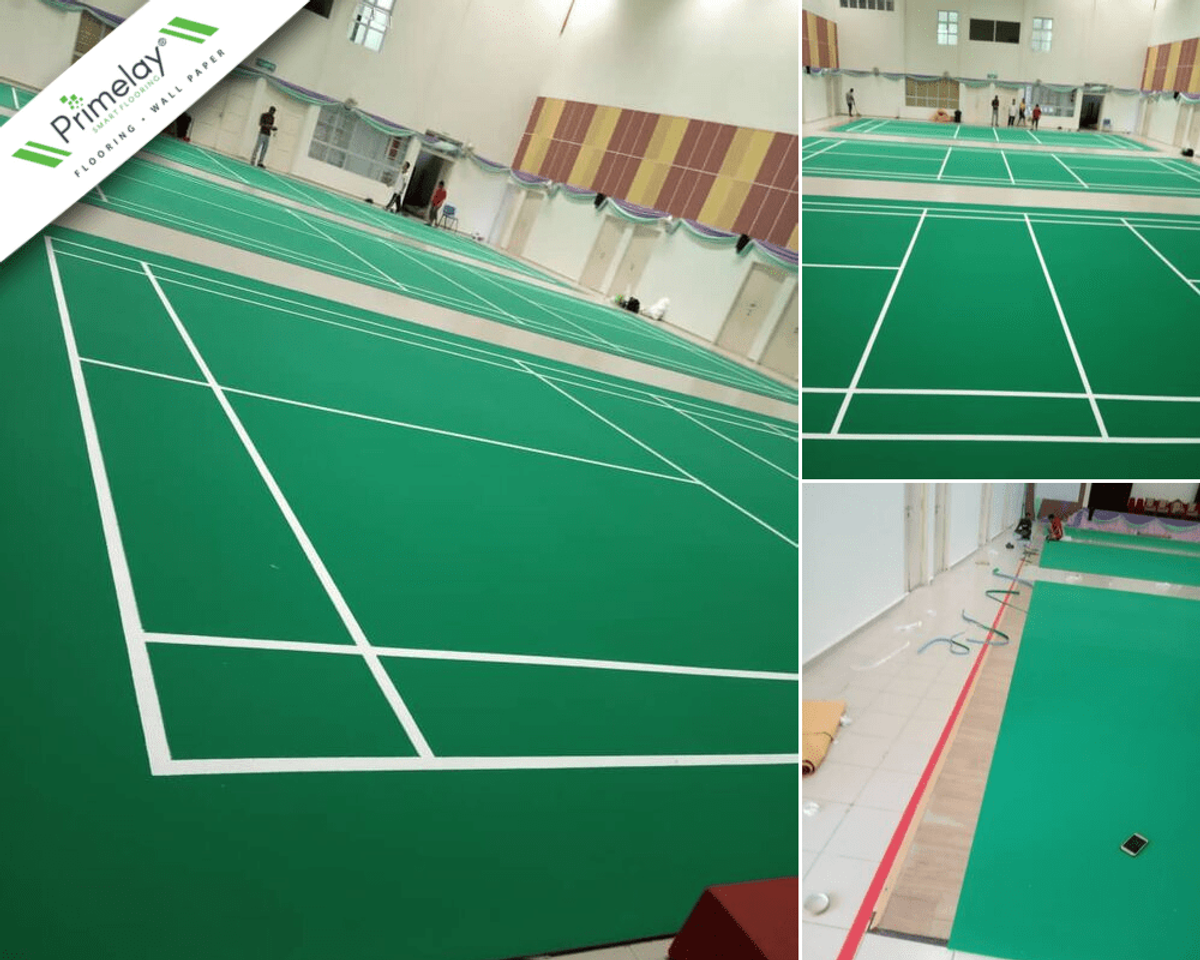 Sandy Badminton Court Project, We have supplied and installed the green "Sandy" badminton floor from Activ X with 4.5 mm thick. It is a very high-quality badminton court and durable. We are badminton, basketball court, sepak takraw flooring supplier.
---
Indoor Badminton Court Flooring Project Supply & Installation of Activ X Sports Flooring Green 8401. We do supply indoor badminton court to the whole Semenanjung, Sabah, and Sarawak. Get free quotation from us and wholesale is available.
---
PVC Sport Flooring Project, Pusat Khidmat DUN Kinrara requested Badminton Court Flooring with 5mm thickness. We have supply and install 3 PVC courts from the ActivX. Looking for badminton court, basketball court, sepak takraw supplier? We are one!