No.1 Futsal Flooring Supplier in Malaysia | ActivX Sport Surface
customers are viewing this product
No.1 Futsal Flooring Supplier Malaysia
Futsal is one of the rapid growing sports in the world. Hence, perfect flooring is necessary to achieve success. We're No.1 Malaysia Futsal Flooring Supplier and offers 100% premium quality flooring types for futsal needs. Primelay offers 3 types of flooring for futsal court:-
ActivX Sports Surface Brand Product - Futsal Court Flooring:
PP Interlocking Tiles

 

(Easy to install & disassemble since comes with the interlocking system. Design of this tile is superior to handle). Made of Polypropylene Plastic material.
Synthetic Turf artificial Grass Carpet

 

(Soccer artificial grass carpet, most affordable, comfort. Ease installation with multiple thicknesses). Made of artificial grass.
Acrylic & PU system (Elegant, consistent ball bounce, comfort, shock, absorption. Eco-efficient of friction across the entire floor). Seamless permanent flooring system.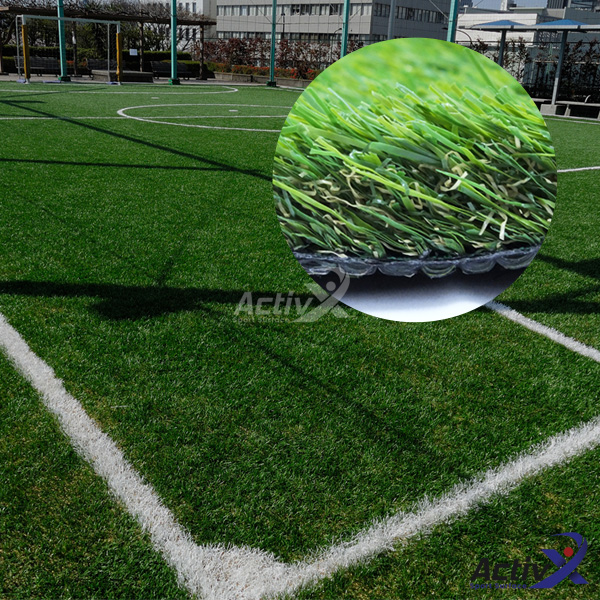 Synthetic Grass Carpet Rolls for Outdoor Futsal Flooring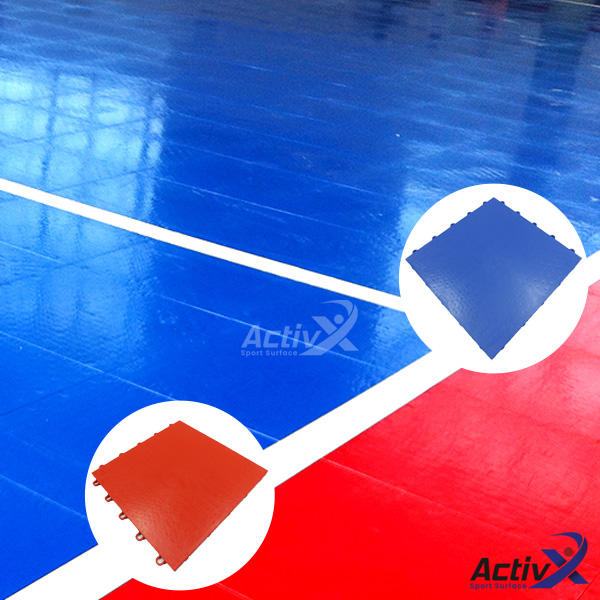 Indoor PP Interlocking Futsal Flooring Tiles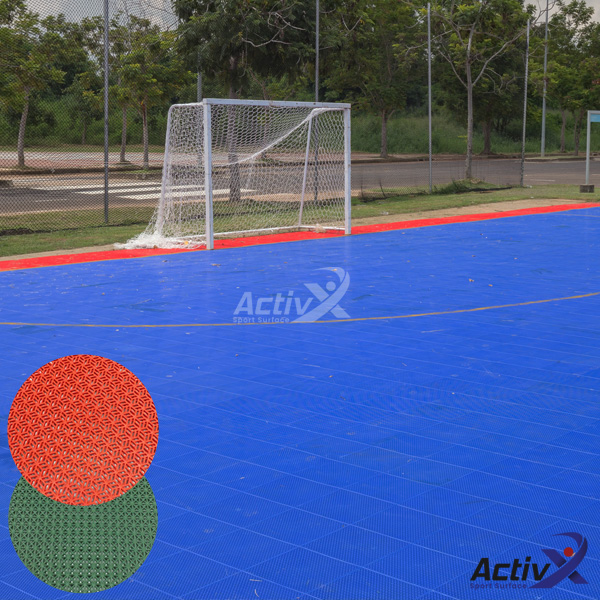 PP Futsal Court Interlocking Flooring for Outdoor Usage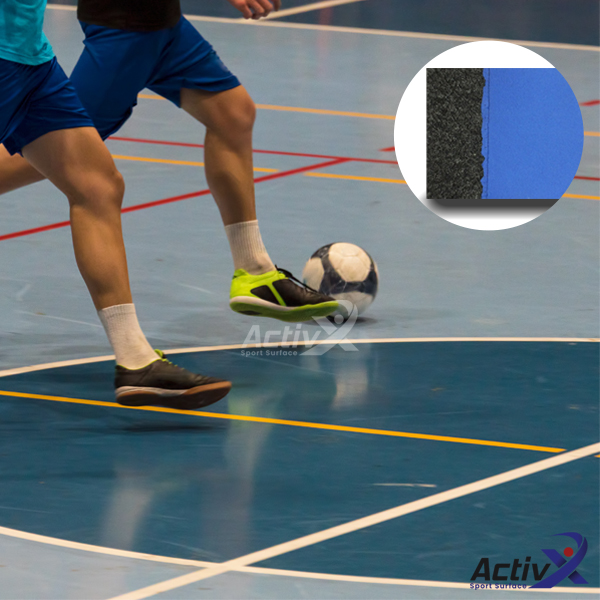 Acrylic & PU Sports Surface for Multipurpose Flooring
Basically, Futsal is an indoor game but can be played in outdoor with a flat hard surface and with proper flooring. Grass Carpet Rolls & PP Interlocking Outdoor Tiles are most suitable for the outdoor game. Also can be used for multipurpose court flooring such as tennis court or basketball court.Acrylic & PU system are seamless court flooring. The coating has a non-slip texture with a unique low abrasive feature. It makes acrylic or PU surface easier on players' foot movement and consistent perfect ball bounce.ActivX types of flooring offer high-level of comfort also to the athletes, whether you are diving for a ball or just standing. It does not contain methanol, mainly produced based on environmental safety.With economical installation, we can build the best space for sports flooring.
What's the best of Futsal Flooring?
Easy access to the base beneath
Anti-Slip Surface
Resilient surface for high impact sports
Easy to install, save time
Safe and Comfortable
Excellent Vibration Absorption Performance
Easy Maintenance
Non-fading
Please contact our sales representative to discuss the best recommend type for your court. Supply & installation available in Malaysia. 100% premium quality and provides excellent comfort to athletes.
Confirmed orders will be process and ship out within 7 working days with courier companies under Easy Parcel.
We will provide you the tracking number after the courier service pick up the item.
There might be some delay during peak festive seasons or any special occasions.
If the customer wrongly put the address or any important details, we will not be responsible.
Please do check the address carefully before checkout.
There is no posting on the weekend and any public holiday.
During high volume orders, shipment may be delayed a few days.