Colourful Playground Flooring – Bandar Puteri Puchong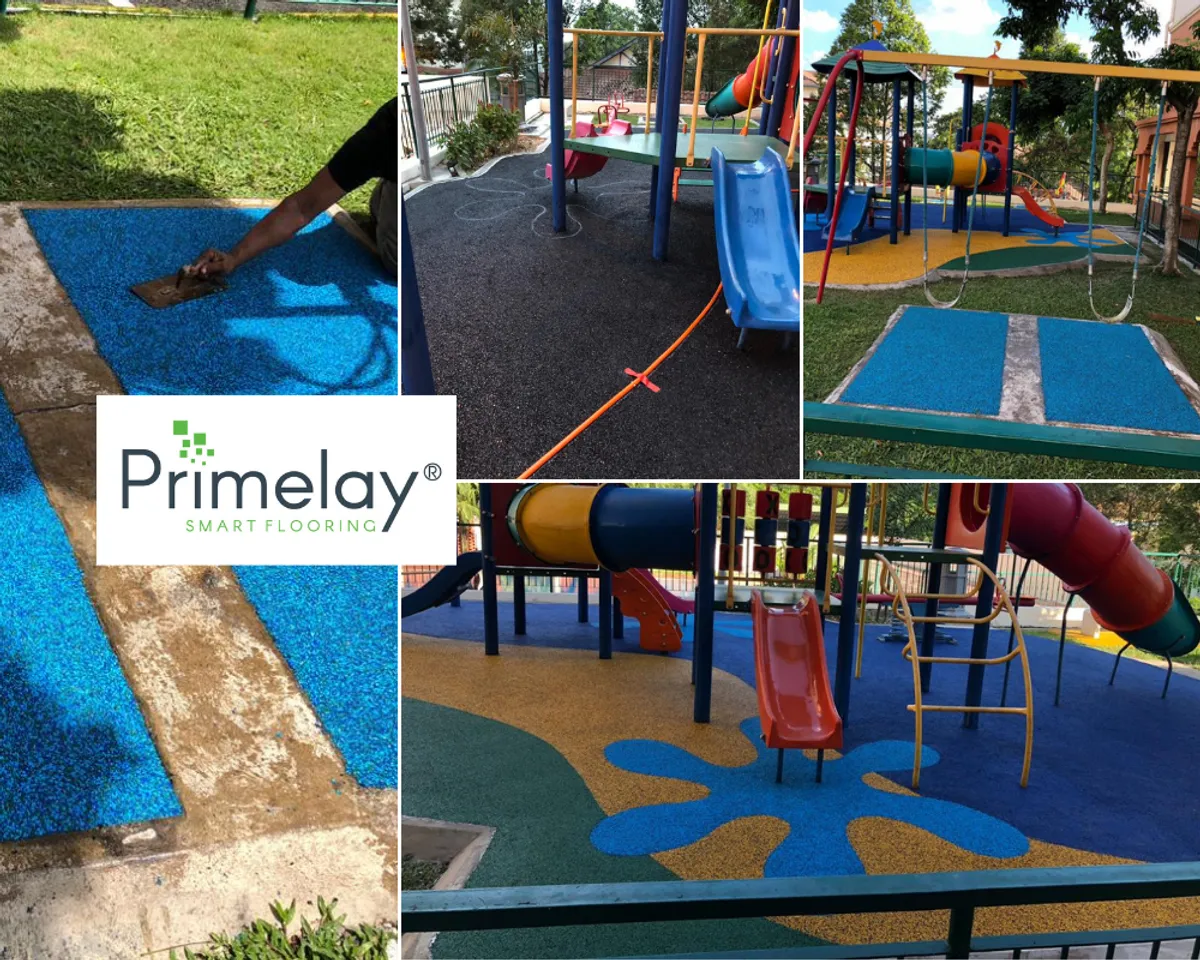 The Colourful Playground Flooring Installation Done at Bandar Puteri Puchong.
Project Area: appx 70 square meters of colourful playground flooring.
Location: La Vista Condominium, Bandar Puteri Puchong.
The existing floor was rubber tiled floor & lasted for 10 years. Management decided to go for colourful playground flooring with EPDM granules.
The existing tile needed to remove & screening for better drainage & flow the water that was clogging on the rubbered floor.
The water splash design is getting popular locally here. We have done the 3rd project in 3 months using a similar concept. Most of the condominium choosing this concept over any other designs.
Due to rain, the project delayed for about 1 week.
Thanks to the management for their patient & cooperation.
The Job well has done & finished properly by our installation team.